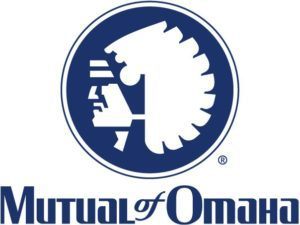 Phone: 1-800-377-9000
Age Availability: 45-85
Face Amount Range: $2,000-$40,000
2 Year Waiting Period: No (subject to underwriting approval)
Eligible states: All States Except NY
Company Background:
Mutual of Omaha has one of the more well-known Burial Insurance Plans in North America.  Founded in 1909 as Mutual Benefit Health & Accident Association, they now provide a slew of products that include banking, and financial commodities, health insurance options, and of course life insurance for funeral expenses. After more than a century in the insurance business, they have assets and reserves totaling billions of dollars and have received "A" (superior) ratings from major insurance rating services.
If you do not want to read this entire article, please simply complete an online quote request.  Or call us directly, to speak with an agent to discuss your eligibility for the Mutual of Omaha burial insurance product.  Our phone number is 844-334-6143.
Mutual of Omaha Burial Insurance Plans
Mutual of Omaha's simplified issue whole life insurance policy is referred to as their Living Promise product. This is the main product that they market to consumers, as a burial insurance policy.
All life insurance, including their final expense insurance products, are offered through United of Omaha. Please don't let his confuse you! United of Omaha offers all types of insurance products. IN this article, we are going to focus on their final expense insurance product.
This burial insurance product, also known as Mutual of Omaha final expense life insurance, or whole life through its subsidiary United of Omaha. This policy is called the Living Promise Whole Life Insurance plan and is designed to pay for someone's final expenses, as well as any other costs that are associated with the end of an individual's life. If a family member could incur some financial hardship, this policy would be there for the insured's family and/or survivors.
At the time of the insured's death, the named beneficiary would receive the death benefit from Mutual of Omaha. This lump sum, tax free payment, can be used however the beneficiary sees fit. There are no restrictions on how this death benefit can be used. Because of this, their burial insurance policy is one of the best ways to address final expenses.
The Level Benefit Plan
The Level Benefit Living Promise Mutual of Omaha Burial Insurance Plan is offered to those who are between the ages of 45 and 85. The face amount or death benefit that may be collected can range between $2,000 up to $40,000. This is an excellent final expense option because you will be covered on the very first day of the plan. This burial insurance plan is one of the best-priced in the industry. If you can qualify and don't mind answering a few health questions, you should consider it! The Mutual of Omaha burial insurance level plan is incredibly competitive for people ages 80-85 as well.
'The Graded Benefit Plan'
The Mutual of Omaha Graded Benefit Burial Life Insurance Plan is offered to those between the ages of 45 and 80. With death benefits that range between $2,000 and $20,000 in burial insurance protection. This policy provides a graded benefit, which means that if death occurs during the first two years of having coverage, the beneficiary will be reimbursed the premiums paid and 10% interest, not the face amount of the burial insurance plan. Once you've had the plan for two years, the full amount of the burial insurance plan will pay out to the beneficiary, regardless of the cause of death of the insured. 
(This policy is not available in AR, MT, NC, or WA).
For many people, it may make more sense to inquire into Mutual of Omaha's 'guaranteed acceptance' policy. This policy cannot be bought from us, or other independent agent. You'd have to contact Mutual of Omaha directly, for information and quotes.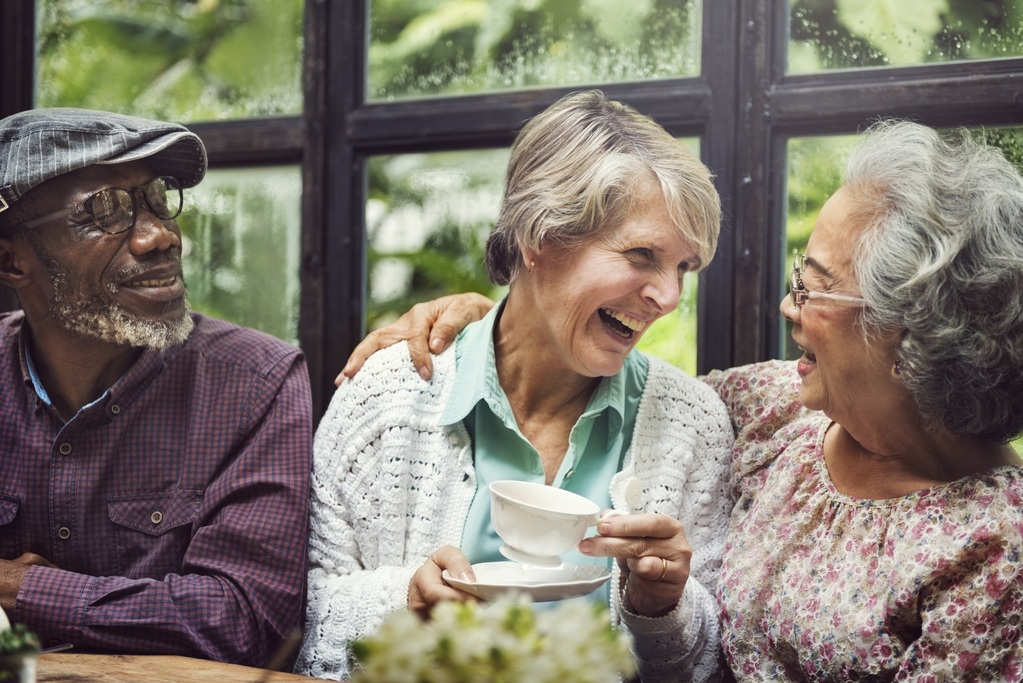 Mutual of Omaha Burial Insurance Eligibility
To determine which Plan you qualify for, you must fill out an application. You will be the primary source of information so your answers on the form will be the most critical part of the application process.
Mutual of Omaha's funeral insurance policy has two sets of health questions on the application. The first set of health questions are known as knockout questions; answer yes to any of these questions and you'll automatically be disqualified. You will not be eligible for any policy from Mutual of Omaha if you have any of the knockout health conditions.
Generally, applicants find the wording of the application confusing. Be sure to take your time and speak with a Burial Insurance specialist to verify your eligibility. 
The second part of the application questions is for the graded plan. If you answer yes to any of these conditions, you will be approved, but only for the Graded Benefit Burial Insurance Plan.
Part One Questions
Are you currently:
Bedridden, confined to any kind of nursing facility, or receiving home health care?
Need help with daily activities such as bathing, eating, taking medicine, toileting, dressing, getting in or out of a chair/bed, or control of bladder or bowel problems?
Require an electric scooter, wheelchair or oxygen equipment (CPAP is acceptable)?
Have you ever had or been diagnosed with or treated for:
AIDS, HIV, or an AIDS-related complex?

Alzheimer's, dementia, mental incapacity, congestive heart failure, metastatic cancer, a reoccurrence of previous cancer, sickle cell anemia, Lou Gehrig's disease, paraplegia, quadriplegia, Down's Syndrome, myelodysplastic syndrome, or hunting's disease?

Diabetic coma, insulin shock, dialysis, or amputation due to diabetes?

Advised to receive a bone marrow, tissue or organ transplant?

Terminal condition expected to cause death in 12 months?
In the last 12 months have you been:
Advised to have any surgery, diagnostic test, hospitalization, treatment or other procedure that hasn't been completed or for which results are unknown? (this is referring to pending situations)

Had a heart surgery or been diagnosed as having heart disease? (this is referring to the initial diagnosis)
In the last 2 years:
Been diagnosed with, treated, or been advised to seek treatment for any form of cancer (basal and squamous cell are the exception)?
Part Two Questions
Have you ever been diagnosed with, treated for, or been advised to seek treatment for:
Hepatitis C

COPD, emphysema, chronic lung disease, or sarcoidosis?

Diabetes

prior to age 50

Diabetic complications such as neuropathy, retinopathy, nephropathy, or peripheral vascular disease?
In the last 4 years have you been diagnosed with, treated for, or been advised to seek treatment for:
Cancer (except basal or squamous cell)?

Bipolar disorder, schizophrenia, multiple sclerosis or Parkinson's disease?

Chronic kidney disease, scleroderma or systemic lupus?
In the last 24 months have you been diagnosed with, treated for, or been advised to seek treatment for:
Valvular heart disease with surgical repair, coronary artery disease (events such as blockages or stent procedures), irregular heart rhythm, heart attack, artery bypass surgery, angioplasty, stroke or mini-stroke (TIA attack)?
In the prior 24 months have you:
Been convicted of or presently awaiting trial for a felony offense?

Received treatment for drug or alcohol abuse, been convicted more than once of driving recklessly or DUI or used unlawful drugs in any form or abused or improperly used prescription drugs?

Been confined to a hospital for any nervous or mental disorder?
In the past 12 months:
Experienced unexplained weight loss greater than 10 pounds, consulted a doctor for a chronic cough, fatigue, or gastrointestinal bleeding?
Non-tobacco users, Living Promise level benefit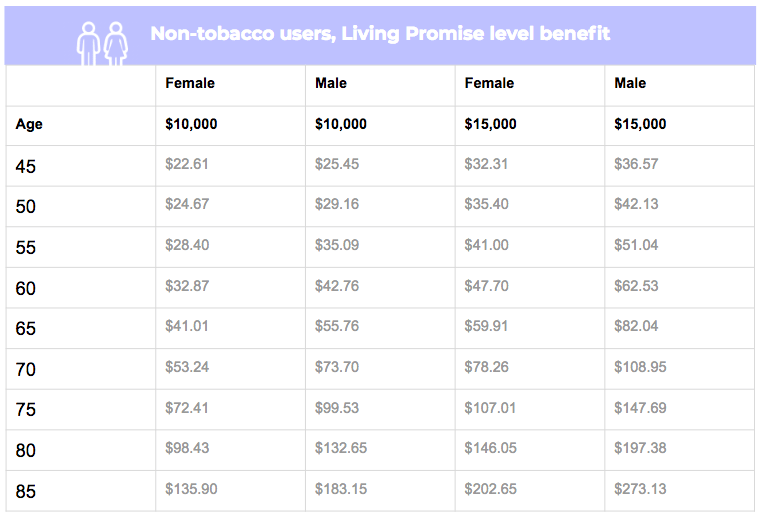 How does Mutual of Omaha compare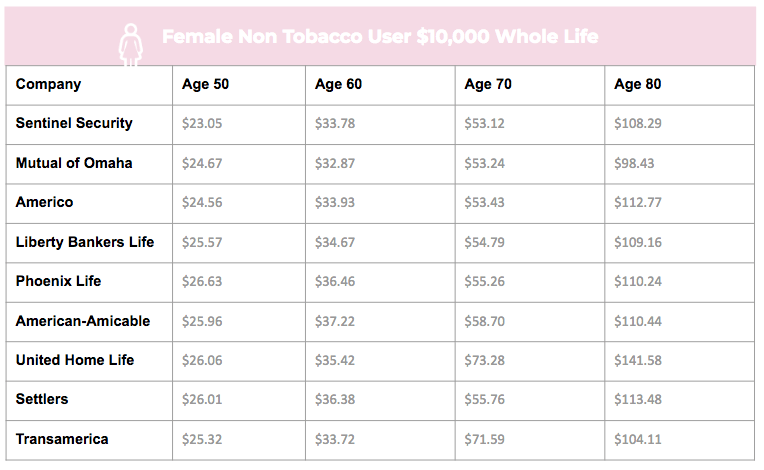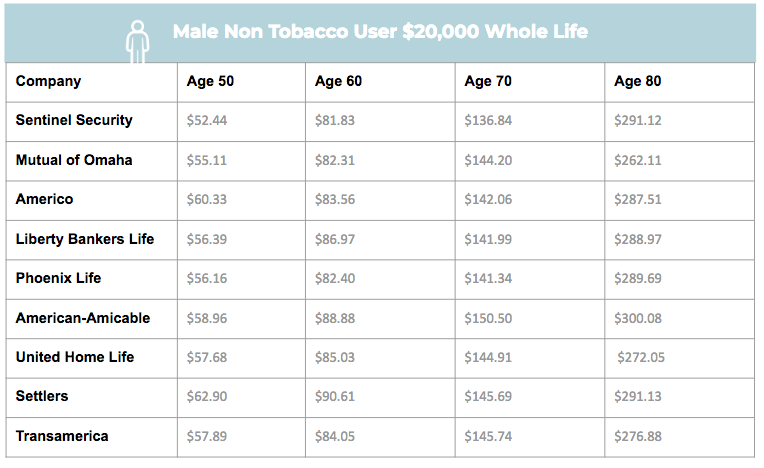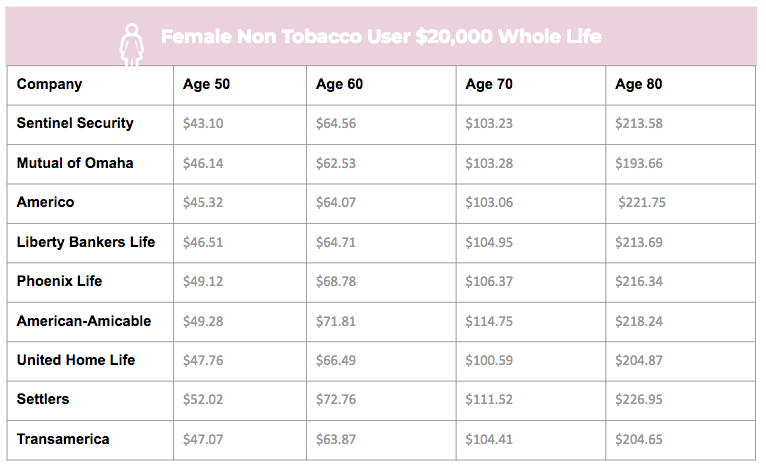 How do you qualify for a Mutual of Omaha Burial Insurance Plan?
Mutual of Omaha will use four ways to qualify you for their Burial Insurance Plan:
These categories are the standard for most burial insurance plans. It's very rare to find any burial insurance plan that does not use these to determine your qualification.
Mutual of Omaha is known to do "random" phone interviews with applicants, and cannot be done by next of kin or family members. When selected for the interview, you will have to answer all health questions on a recorded line. If they want more information regarding what they find in your MIB or Prescription check, they will ask about that as well. Sometimes they ask follow up questions regarding information they find out during the interview process.
Mutual of Omaha Burial Insurance is Easy to Understand
One of the best parts about Mutual of Omaha's final expense insurance is how easy it is to understand. There is no fine print you will need to be aware of. Once you get a Burial Insurance policy it will remain in force as long as you live. If you consistently make your monthly payments, you will have peace of mind knowing that it will always be there for you and your family.
A Burial Insurance specialist will be able to further assist you in choosing the Mutual of Omaha Burial policy that works best for you and your loved ones. They will be able to explain the costs and the available plan helping you achieve peace of mind. Should you discover that you have any questions at all regarding the burial insurance policies from Mutual of Omaha – or if you have questions about life insurance in general – please contact us. Our experts are here to assist you with obtaining quotes, as well as with other needs, such as determining how much burial insurance you will need, what type of coverage will fit your needs the best, and which of the many life insurance carriers will be the best for you.