BACKGROUND                                               
Lincoln Heritage is a major player in the business of final expenses. The company has a strong balance sheet and maintains a high rating over a number of years. The following review of their burial insurance program will take a look at the different insurance products which they offer to their customers. Lincoln Heritage also offers membership to The Funeral Consumer Guardian Society, an organization which is used as a marketing tool to sell higher priced insurance options.
Lincoln Heritage was founded in 1963. They currently hold an A- (Excellent) rating with A.M. Best. They are an A+ rated accredited business with the BBB. They operate in 49 states, and have over 878,000 policies in force. You may have seen some of their many online advertisements for "final expense", "burial insurance", or "funeral insurance". They also have a strong advertising presence on television; however, they acquire most of their burial insurance consumers via their direct mail program. Lincoln Heritage is presently the largest final expense insurer in the United States. As such, they sell more burial insurance than any competitor insurance company.
Final expense insurance is the overwhelming focus of the company. The vast majority of their annual revenue comes directly from burial insurance. Currently, they only sell final expense and accidental death and dismemberment insurance. Lincoln Heritage prefers to focus on this niche market rather than creating a diverse portfolio of product offerings as many of their competitors do.
CAPTIVE INSURANCE AGENTS
Lincoln Heritage is what is known as a "captive" insurance company. This means that Lincoln Heritage will not allow their agents to represent any other burial insurance companies. There are several captive insurance companies for all lines of insurance. Some well-known examples of these are: State Farm, Farmers, New York Life, Colonial Penn, and Globe Life. As a customer of any of these companies, one is limited to the selection of products offered by that respective company alone. Captive insurance companies can be highly specialized and successful in some product offerings, while other sectors of their services may not be as competitive. Lincoln Heritage's captive status can prove to be problematic in certain areas.
FUNERAL ADVANTAGE PROGRAM
"Funeral Advantage" is the label given the Lincoln Heritage's burial insurance program. It is comprised of two separate elements. The first is the life insurance provided by the company. The second part is a membership to the Funeral Consumer Guardian Society (FCGS). Lincoln Heritage and FCGS are two separate companies with neither entity owned by the other. Instead, the organizations have partnered with one another for a mutual benefit.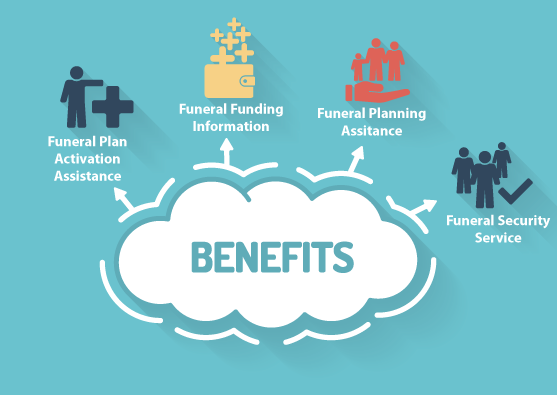 Per their website, FCGS is an independent senior advocate organization. They are not affiliated with any religion, funeral home, cemetery, or any specific funeral approach. They represent themselves as an organization, which assists families who have recently lost a loved one. Prior to 2015, anyone was able to directly obtain a membership to FCGS. After this time, FCGS stopped accepting direct applications and currently the only way to get a membership to FCGS is through the purchase of a Lincoln Heritage policy.
FCGS promotes two objectives via their website. First, they want to assist surviving loved ones in charge of funeral arrangements with the funeral planning process. Secondly, their mission is to help members save money on their funeral plans.
FCGS BENEFITS
Funeral Planning Assistance
In short, this service is meant to assist in documenting how one's funeral will be carried out. There are many factors which go into a funeral process and family members are often required to make quick decisions about how they are going to carry out the funeral of a loved one.
FCGS provides a paper questionnaire to assess the wants and needs of a client. These questionnaires are filled out by customers and kept on file with the company. Documenting your final wishes is never a bad thing. It can help to relieve the burden on one's family and expedite the funeral process. This is something which can be completed independently of a funeral planning service. If you choose to independently document your final wishes, it is important to keep these on file with your life insurance policies. It's important not to rely on an external organization to keep and store these records as future circumstances may limit the availability of such files to one's family.
Funeral Funding Information
With this benefit, FCGS claims that it can assist family members in receiving monies required to pay funeral bills in a timely manner. They accomplish this by notifying Lincoln Heritage about the passing of the insured party. In this way, FCGS acts as a middle man between you and Lincoln Heritage.
Funeral Plan Security Service
FCGS will store one's funeral plan safely in their computer system. These documents are also available to one's family through a special coded ID card. Again, consumers are encouraged to store their own final burial plans in their home or personal files. Funeral plans do not contain personal information such as social security number or bank information. The "special coded ID card" offered by FCGS is simply a member number which is used by the company to track its customers.
Funeral Plan Activation Assistance
FCGS says that customers can simply call and notify them of the passing of a loved one. They will then contact the funeral home and pass along one's funeral plan. Lastly, they will help one's family find any price discounts which may be available. This last benefit is the most heavily pushed by Lincoln Heritage. Per their website, they claim FCGS saves the average family $1,800 on traditional funerals. They also assert that they are able to save up to $600 on cremation services. In their marketing and sales presentations, Lincoln Heritage tells consumers that it will negotiate on behalf of one's family with funeral homes which results in savings for the consumer.
VALUE OF FCGS
Lincoln Heritage advertises the great value of FCGS for the purpose of justifying a portfolio of overpriced burial insurance options. Their burial insurance is among the most expensive on the market. The FCGS membership is the main tool they use to justify their higher prices.
In the current day and age, most consumers are able to shop around for such burial insurance policies. Lincoln Heritage knows their customers will discover the lower prices available to them through other burial insurance companies. In the end, the FCGS is the logic they feed their patrons. It's how they are able to convince consumers that it is reasonable to pay 20-50% more for their final expense insurance.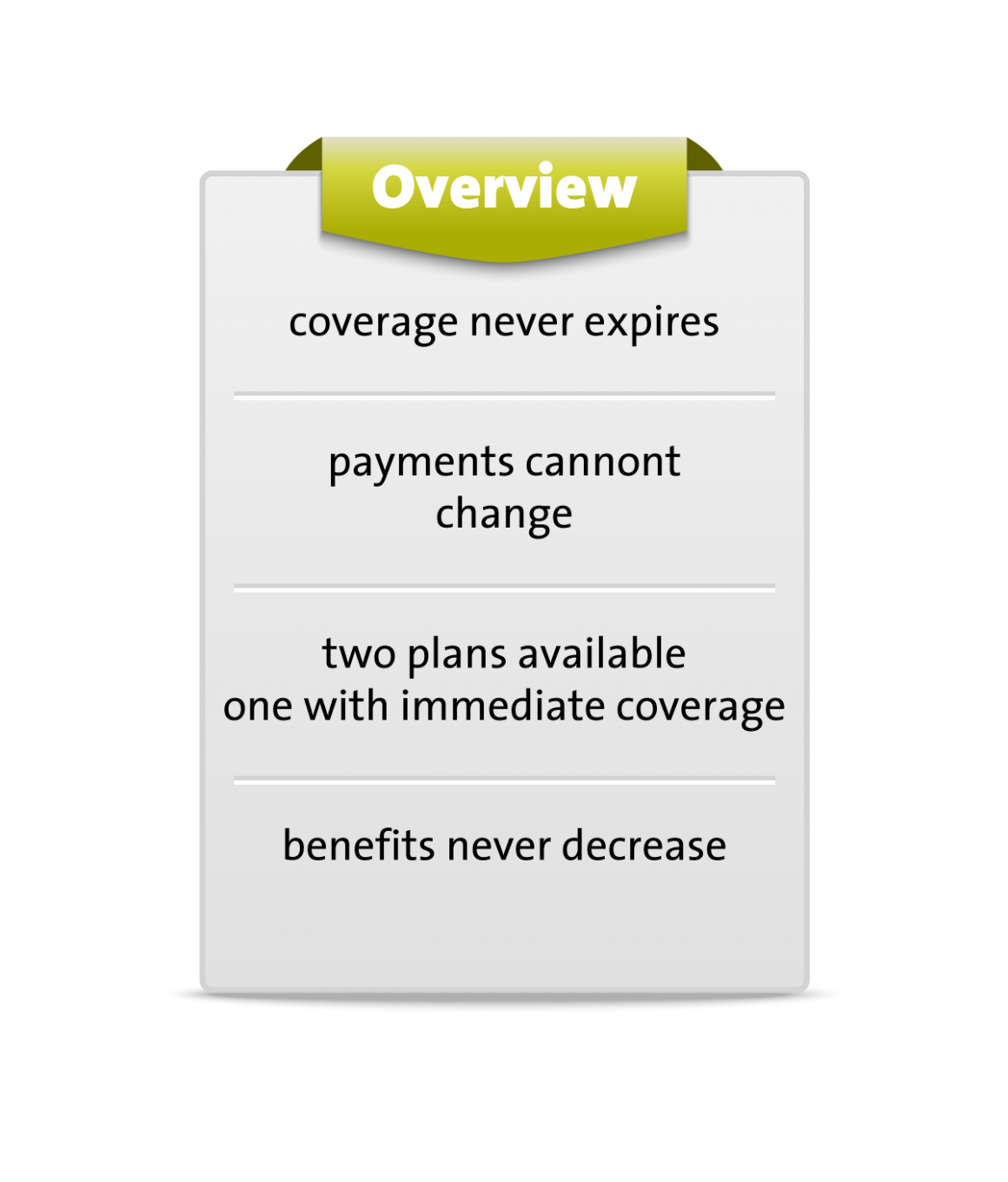 LINCOLN HERITAGE FINAL EXPENSE WHOLE LIFE INSURANCE
Lincoln Heritage's burial insurance is available in state except New York. Anyone who is 0-85 is eligible for their plan. For the most part this type of insurance if pretty straightforward given that it is whole life insurance, so it will never expire. As you can see the price per month will never change and the benefits will never decrease. You can elect to purchase two separate riders along with their burial insurance. On top of the insurance you are able to purchase two additional types of riders; a child rider and accidental death and dismemberment rider.
CHILD RIDERS
When it comes to child riders there are few stipulations that that the insurance needs to follow. They are allowed to purchase a child rider on any of their children, grandchildren, step children, or great grandchild. However they also must be at least 30 days old and uner the age of 18. The child riders are sold by the $2.00 unit where as one unit of coverage provides $5,000 for the eligible individual. The max number of units that can be purchased is 5 units. What is nice about this option is the fact that the children covered can ultimately convert their coverage into their own permanent plan as long as it is done before they reach 25. It can also only be converted if the face value is equal to or less than the current value.
AD&D RIDERS
The accidental death and dismemberment rider is another product that is offered and can be purchased standalone product or as a rider. Similarly to the child rider it is sold by the unit with the maximum purchase allotment of 8 units.  The following is a breakdown of the cash payout a single unit provides.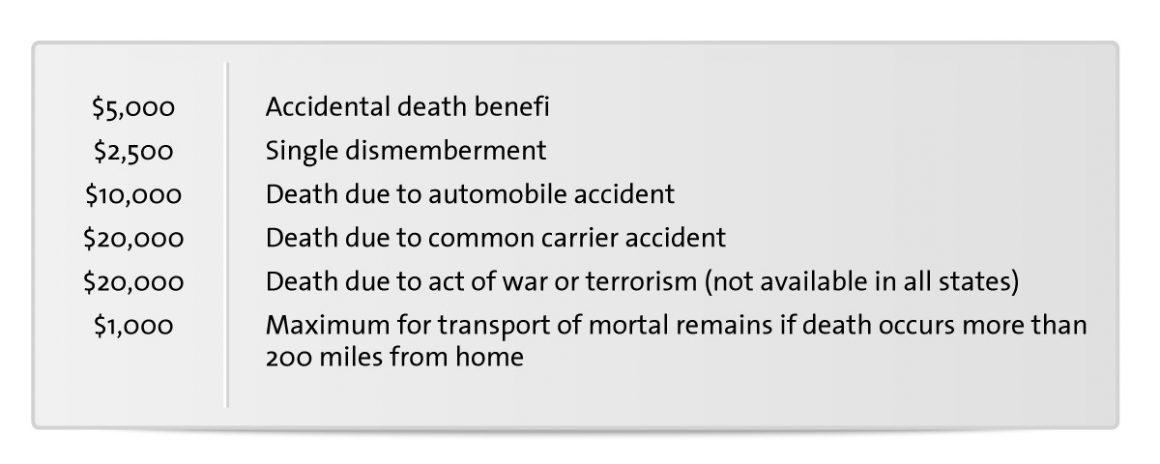 There are three versions of their burial insurance. If you fall into the healthier category then the immediate benefit plan will be what you apply for. If you are under the age of 50, but have a few health issues they have a 3 year modified plan. Then your final option would be if you are over the age of 50 but under the age of 85 there is a 2 year modified plan.
Similar to most of the application processes we have talked about in previous articles there are a few health questions that need to be answered before you are qualified. If you are over the age of 50 they will automatically run a prescription history check. If you're looking to purchase more than $20,000 in coverage you will be required to complete an extensive phone interview.  As long as you don't answer yes to either of the following two knockout questions one usually passes the health question step. However if you answer yes to either of the following questions you will automatically be considered ineligible for coverage.
Has the applicant tested positive for HIV or been diagnosed by a physician as having a terminal illness or AIDS?
Is the applicant currently bedridden, hospitalized, incarcerated, in a care facility or receiving hospice care?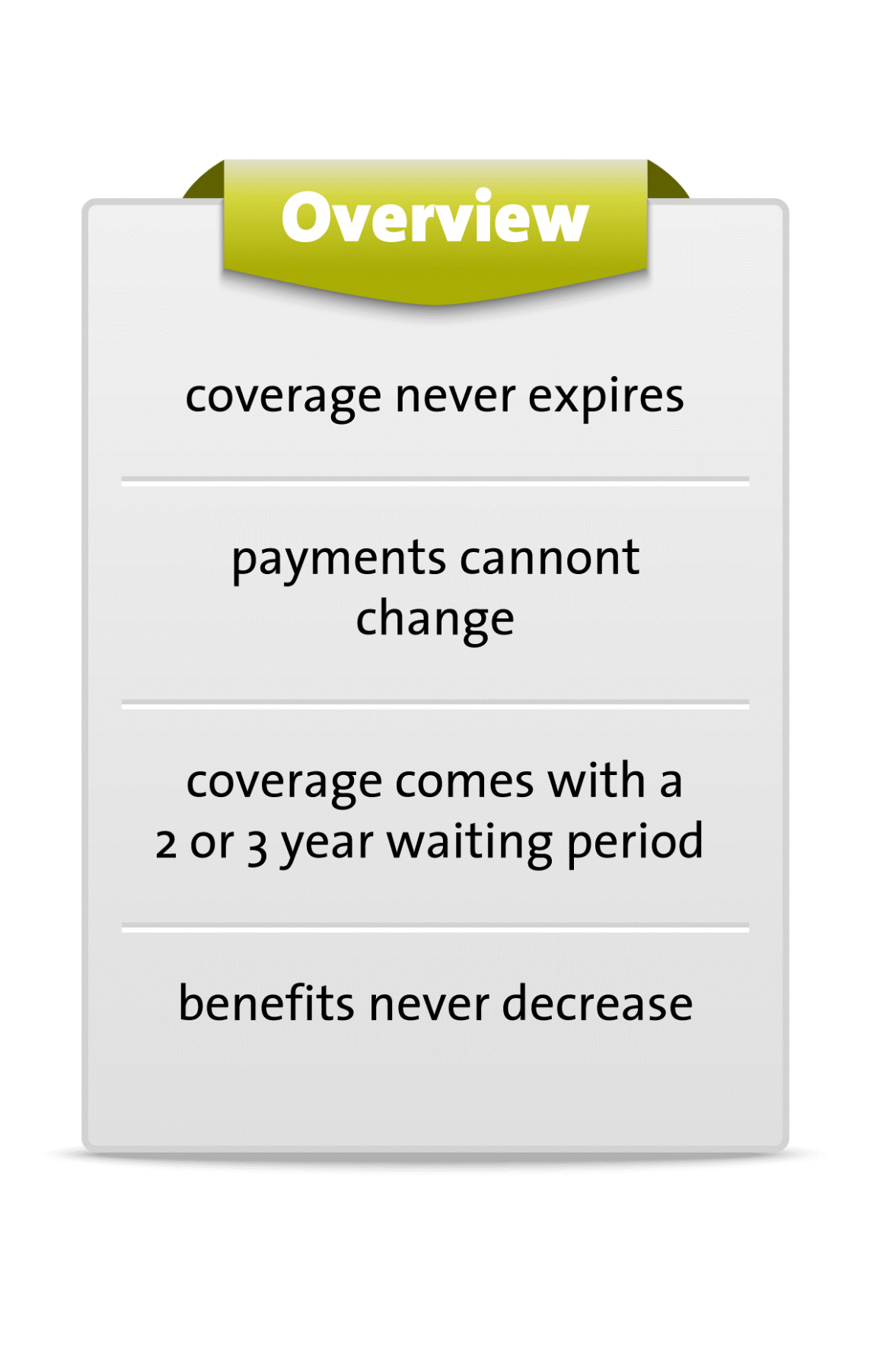 THE "MODIFIED BENEFIT" FROM LINCOLN HERITAGE
The Modified Burial Insurance Benefit plan from Lincoln Heritage isn't really and ideal plan. Again you must be able to answer "no" to the original knockout questions as well has not have any history of  treatment for any of their knockout conditions. That will cause you to be rejected almost instantly.
The following are verbatim examples of their modified health questions. If you are able to answer "yes" to these questions you will be approved. You will also be approved if you have any prescription history for any of these conditions.
MODIFIED HEALTH QUESTIONNAIRE
In the past two (2) years, has the applicant been diagnosed with, been treated by a physician or taken medication for any of the following conditions:

Disease of the heart, including heart attack, heart surgery, or congestive heart failure?
Disease of the circulatory system, including stroke, aneurysm, or coronary artery disease?
Cancer, other than basal cell skin cancer?
Disease of the lungs, including COPD or Emphysema, other than asthma?
Disease of the liver or kidney, or had an organ transplant?
Alzheimer's disease, dementia, organic brain syndrome or ALS (Lou Gehrig's disease)?
Alcohol or drug abuse?
Complications of diabetes including amputation, diabetic coma, blindness, or kidney disorder?
Has the applicant had or been advised to have a diagnostic test relating to any of the questions listed above, except for those relating to the Human Immunodeficiency Virus (AIDS virus), for which results have not yet been received?
WAITING PERIODS FOR MODIFIED BURIAL PLANS
Here is where the catch is when it comes to their modified benefit plans. Applicants under the age of 50 are subject to a 3 year waiting period. Applicants above the age of 50 have a waiting period of 2 years. Things that should be taken into consideration is the fact that the modified plan is unfortunately not available to anyone in Arkansas or Montana.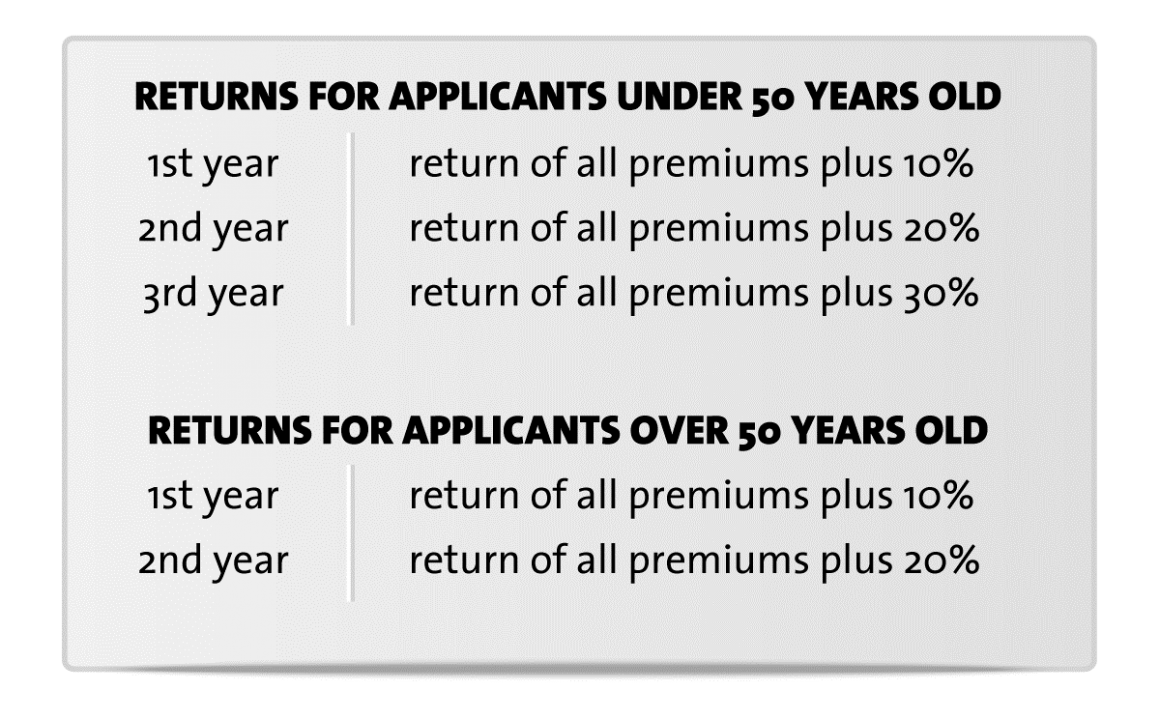 This is where the plan really lacks, this type of plan is extremely expensive and a lot of their conditions aren't really conditions the insurer is willing to accept. The minimum amount you can purchase is $15 per month where as the maximum face amount is $15,000, but only if you qualify for that modified benefit. Not only that but Lincoln Heritage can only offer you what they have and refuse to represent other companies. Which is exactly why "captive" insurance is not usually your best bet. If they only have two options to show you, those are the only two options you can choose from.
HEALTH CONDITIONS PENALIZED BY THE MODIFIED PLAN
The modified plan is not only expensive but it comes with a lot of different types of modifiers. Lincoln Heritage would make you choose the modified benefit and penalize you based upon the following conditions:
Blood Thinners
COPD & Emphysema
Hepatitis
Cirrhosis
Tuberculosis
Peripheral Artery Disease
Pulmonary Hypertension
Cystic Fibrosis
Coronary Artery Disease
Diabetic Complications
Mini Strokes (TIA attacks)
A lot of these conditions are not penalized if you took your business elsewhere. Not only would you get first day coverage elsewhere, but you would get your burial insurance plans for significantly less.
LINCOLN HERITAGE MODIFIED MEDICATION LIST
On top of any of the previous health conditioned stated if you are taking any of the medications on the list below you will be automatically required to enroll into the modified benefit package.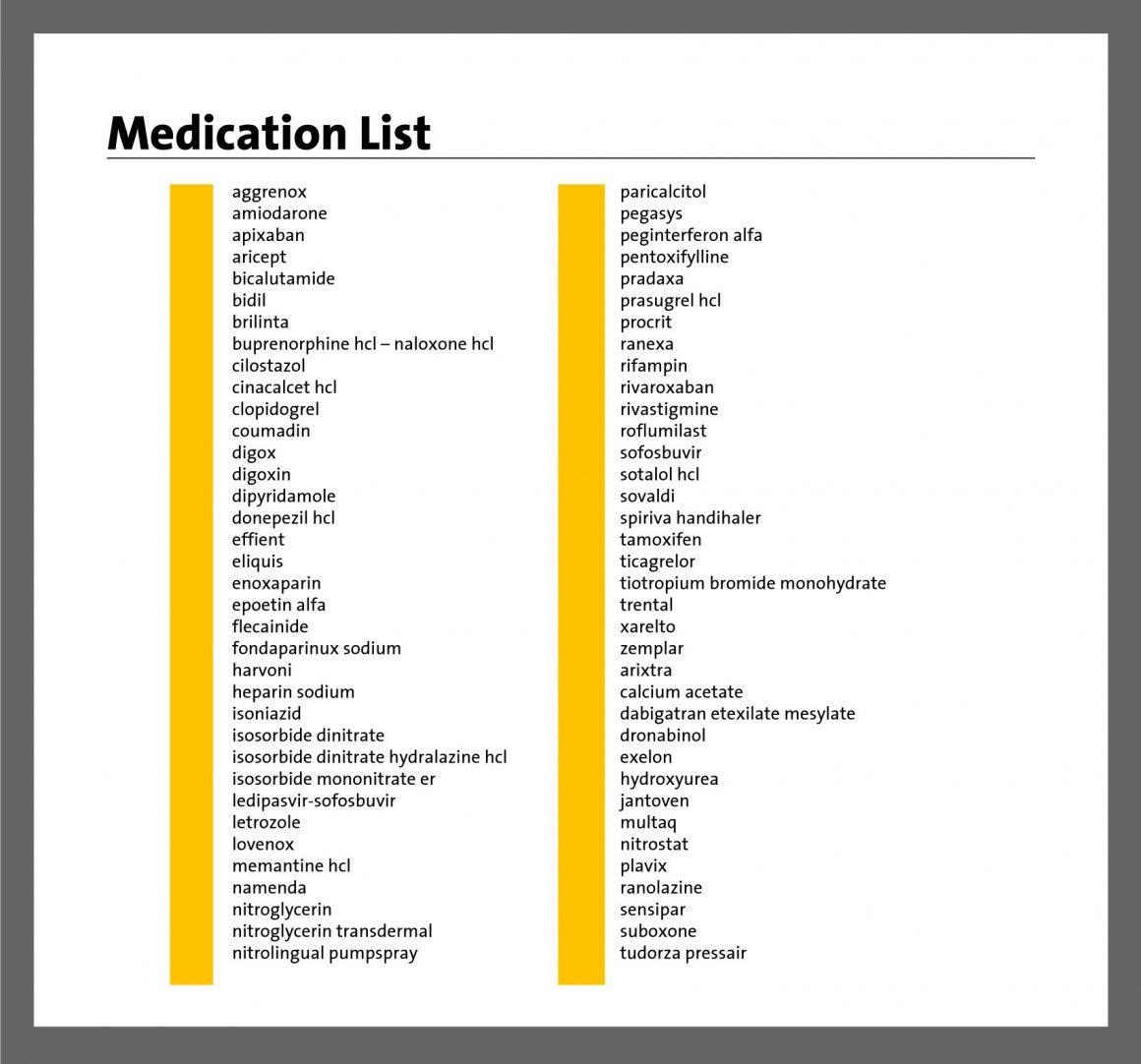 For a majority of other companies the medications on this list are a non-issue and will allow you to receive  day one benefits.  Not only will you receive benefits but you won't have to deal with the long waiting period Lincoln Heritage makes you wait to see if you're qualified.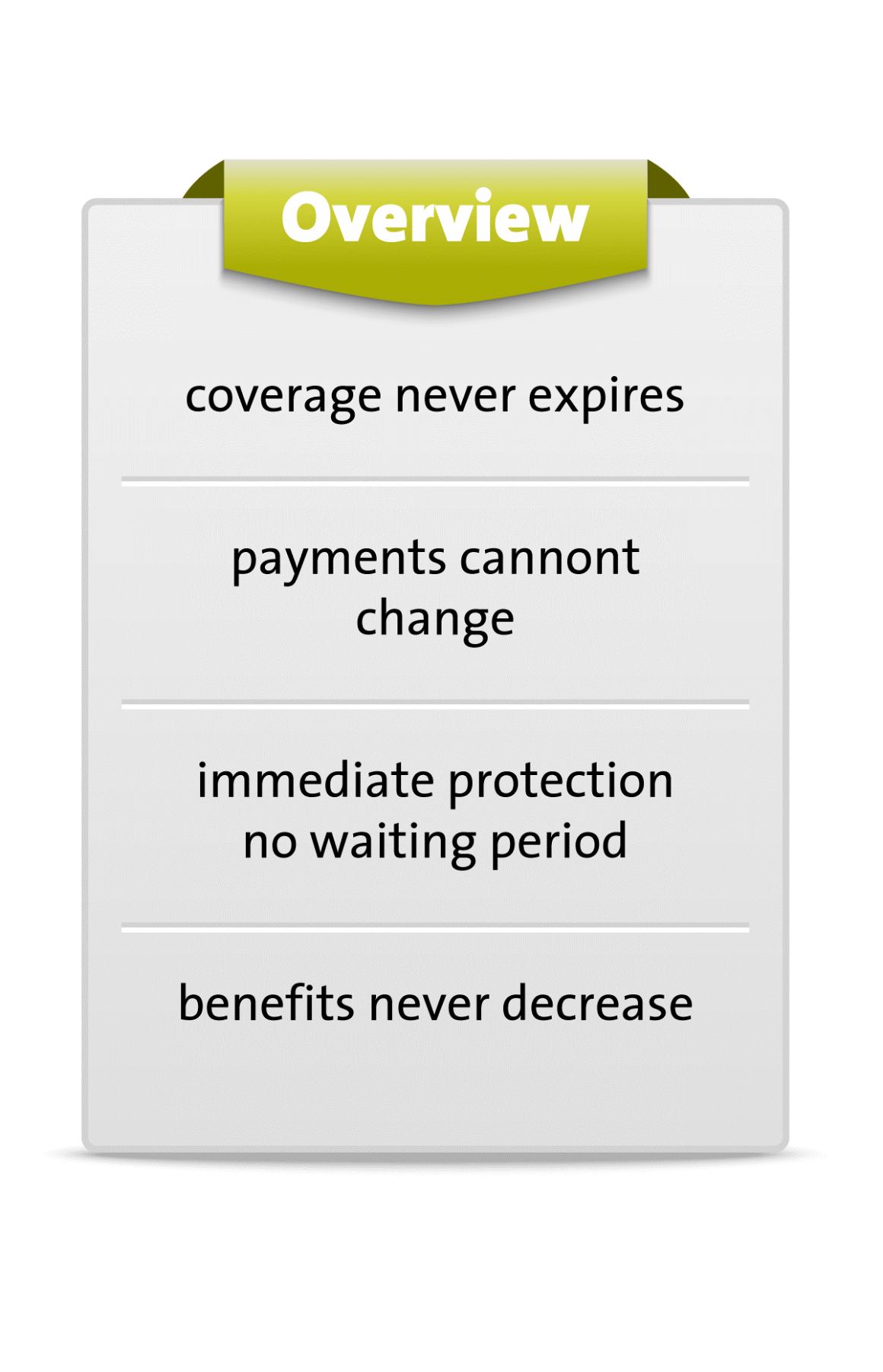 "IMMEDIATE BENEFIT OPTION" WITH LINCOLN HERITAGE
Although not as bad a the previous options in order to be eligible for this burial insurance plan one must also answer "no" to all health question. As well as making sure they are not on any of the "modified" prescriptions listed above.
What is nice about this burial plan is that if offers immediate first day protection.  As soon as you submit your first payment to Lincoln Heritage you are good to go. If you are 0-80, the maximum face amount you can purchase is $35,000. If you are 81-85, you can buy no more than $15,000. The minimum face amount is whatever $15 will buy.
Something that sets this plan out amongst the rest is the "20 pay option". Keep in mind this payment option is not available for any of their modified burial plans. The gist of this 20 pay option is you pay this policy for 20 years. Once your 20 years of payment is up you are done paying. Although your done paying your coverage remains for the rest of your life. A small upside. Downside, being that your monthly premiums will be higher than most premiums and you'll have to increase the monthly payment to ensure they get all of the money within those 20 years.
FINAL STATEMENTS
Lincoln Heritage in our opinion falls extremely short to being a completive option when it comes to burial insurance. Their plans are just entirely too expensive and are some of the highest priced plans on the market. If you are able to qualify for any of these plans there are hands down better options out there for you that will not break the bank. Captive insurance companies are a dime a dozen. They can offer you one thing and one thing only, their insurance. It would be one thing if they were competitive in what they were offering you but their products are lacking in all categories the biggest being cost.
We hope this review for Lincoln Heritage has helped you understand a little better into what they have to offer as well as their limitations when it comes to their policies. If you want an expert's opinion, fill out the quote form or give us a call to help you out in all of your insurance needs.