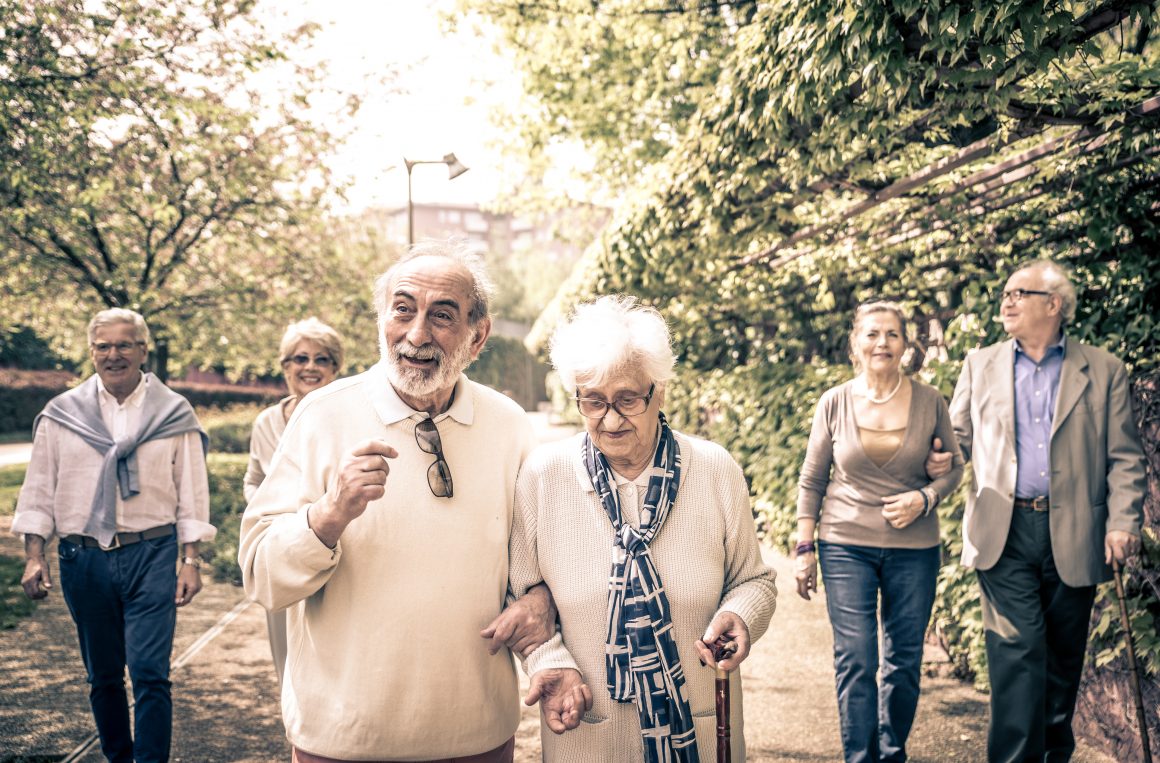 Finding the Best Burial Insurance
The older you get the more you realize it is time to start looking into burial insurance. The problem is there are so many options out there to choose from! How do you know which plan is the right one for you? Are you paying too much? Are you paying too little? Do you have the coverage you need to ensure your loved ones will not be troubled with the financial burden of unpaid funeral expenses. With all of the misinformation out there, we are here to help get to the bottom of them all and answer those questions for you.
Final expense insurance has become a viable alternative, for many families, to traditional life insurance policies. People buy life insurance for many different reasons. For some, it's to pay off debt, for others it's to pay estate taxes, and for still others it's to replace lost income if the breadwinner is to pass away. In nearly all cases, though, funds are needed to pay the decedent's final expenses. This can include the cost of a funeral, as well as the related expenses.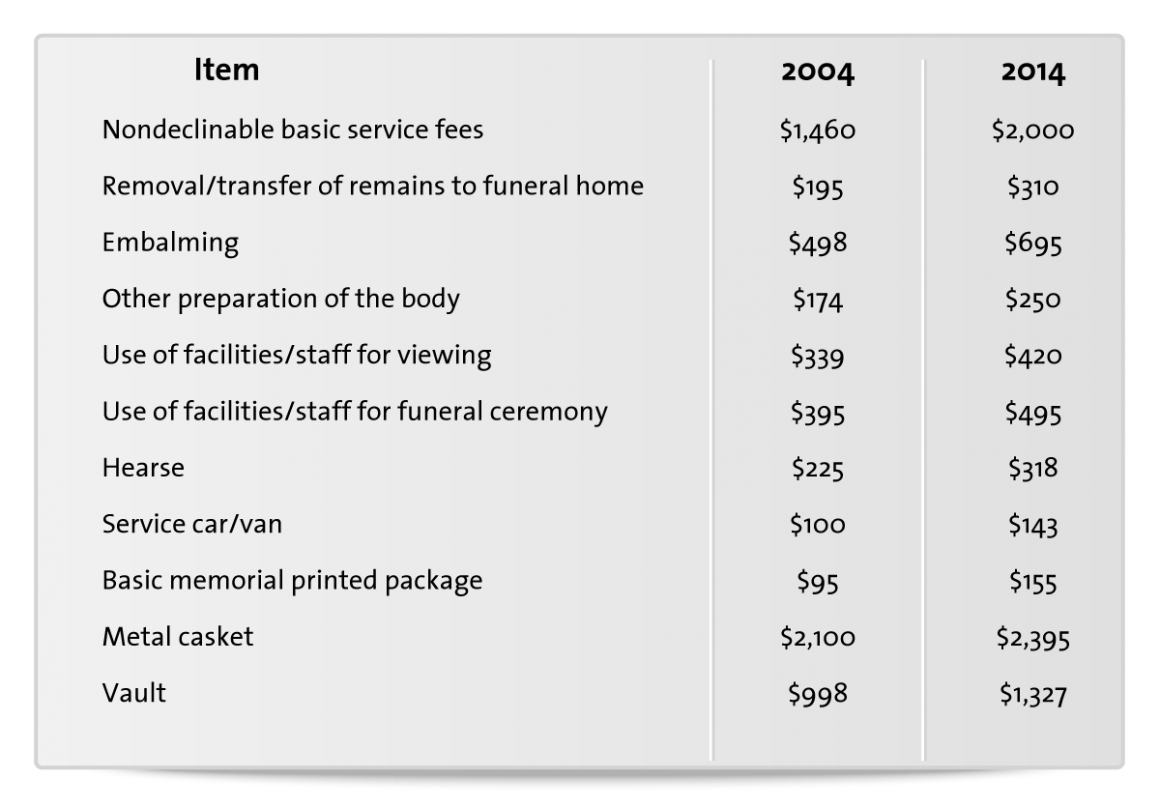 What Is Final Expense Life Insurance?
Final expense life insurance is a type of coverage that is typically sold to adults. The primary focus of this insurance is the payment of items such as one's funeral, burial, burial plot, and other related costs. In 2014, according to the National Funeral Directors Association, the average cost of a funeral was roughly $8,508. A noticeable increase in price from 2004, which was about $6,580. The chart to you right will will give you a better estimate of some of the costs of a funeral courtesy of the NFDA.
Please keep in mind these figures are just estimates of the bare minimum and do not include the cost of cemetery, flowers, obituaries or crematory fees. On average in the last 10 years the cost of a funeral increase roughly 30%.  On top of a mortgage, car payment, or credit card debt, you could be leaving behind a lot of unpaid expenses that could be difficult for your family to pay for if anything tragic were to happen to you.
Types of Insurance
A final expense policy can come in many different forms. It can be either term or permanent. For example, just as with regular term coverage, a term life policy will provide a death benefit only, with no cash value build up. Conversely, a policy that is a permanent plan will offer insurance coverage along with a cash value component. Just as with other types of permanent policies, the cash that is in the policy is allowed to grow on a tax-deferred basis.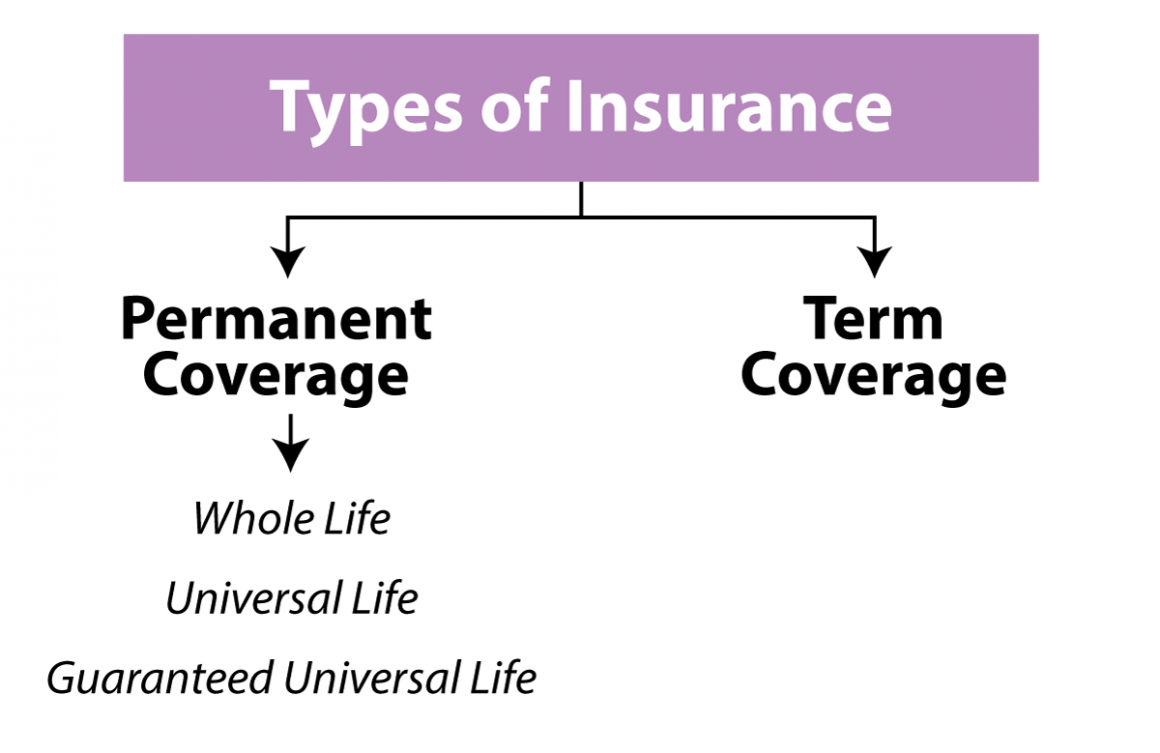 This means that there will be no tax due on the growth of the funds until the time of withdrawal. And, the policyholder is allowed to either borrow or withdraw the funds if he or she needs cash for whatever reason they see fit. (It is important to note, though, that any unpaid loan balance at the time of the insured's death will go against the amount of the death benefit that is paid out to the policy's beneficiary).
In most instances, the death benefit will range between $10,000 and $25,000. The reason for this is because these policies are not being used for large debt payoff or the payment of estate taxes, but rather just primarily for costs. Also, as with other types of death benefits, the proceeds from a policy are received income tax free. Many policies will cover an insured individual up to age 100. Typically, applicants for this type of coverage will not need to go through the traditional underwriting requirements.
In some cases, final expense insurance policies are guaranteed issue. This means that the applicant will not be asked any medical questions in order to be approved for coverage and will not need to take a medical exam. In some cases, however, a policy may be what is referred to as simplified issue. This means that the applicant will be required to answer some health questions on the application. However, they will still not need to take a medical exam.
Because of this, and in order to offset the cost of covering more risky insureds, many insurers may use graded benefits. This means that if the insured passes away within the first two or three years that the policy is in force, the named beneficiary will only receive a portion of the death benefit rather than the entire stated amount. It's important to note if the policy you are buying is a graded benefit.
However, once the plan has been in force for a certain number of years, the beneficiary will be eligible to receive the entire amount of the death benefit when the insured passes away. Final expense life insurance can provide many seniors who have been denied for traditional coverage with the opportunity to obtain financial protection. It is important to note, though, that because it's guaranteed or simplified issue status, the premiums for these policies can be quite a bit more than for other types of policies with comparable coverage.
The final expense policies that go through the traditional underwriting channels can be less expensive than regular life insurance. However, those that are considered to be guaranteed issue and do not require medical underwriting can typically cost more. This is because these particular policies are considered to be covering more risky insureds to the company.
Why Final Expense Insurance?
There are many reasons that an individual should consider final expense life insurance. Just some of these include the following:
One of the primary reasons to consider the purchase of a final expense life insurance policy is so that there will be funds available for paying off the insured's funeral and other related expenses. In some cases, an individual will even purchase an additional amount of final expense coverage so that their loved ones can also pay off any additional debt, such as uninsured final medical bills and / or the cost of hospice care.
Even if a person already has other life insurance in force, these policies may be earmarked for other needs, such as paying off a mortgage or providing a surviving spouse with ongoing retirement income. Having an additional policy that is dedicated solely to paying off final expenses, then, can be smart financial planning. Oftentimes, due to its lower face amount of coverage, final expense insurance will be very affordable.
Due to its no medical exam feature, a final expense life insurance policy may allow someone who has certain health issues to still qualify for coverage – even if they have been turned down in the past for a life insurance policy. Therefore, in some cases, final expense insurance can offer people a "backup plan" for obtaining life insurance protection
Having no medical exam can also provide other individuals the opportunity to obtain life insurance coverage, too. For example, there are some people who have a fear of needles. For these individuals, final expense coverage can allow them to obtain life insurance protection, yet without having to go through a needle stick for the blood test that is often required with traditionally underwritten policies.
For those who need coverage quickly, final expense life insurance can also fit that requirement. In many cases, these policies can be approved and issued within just a few days – or even sooner.
Who Purchases An Insurance Policy?
While people of all ages can usually purchase final expense insurance, this type of coverage is typically sold to seniors. Age is one of the biggest factors in determining rates for traditional life insurance. The older that we get, the more expensive that it becomes. As a lot of people get older, their need for life insurance decreases, they no longer have children that are dependent on their salary. They no longer have a huge mortgage or car payment. With little need, and expensive life insurance premiums, the majority of seniors then turn to final expense insurance instead. Because of this, a final expense policy can be a great alternative for more traditional forms of coverage – especially if a senior has already been turned down for coverage elsewhere.
Incorporating Insurance With Other Planning Needs
In addition to purchasing final expense life insurance, some people may also make pre-arranged funeral plans with a particular funeral home. In doing so, the funeral home could be named as the beneficiary. That way, the payment from the final expense insurance could go directly towards paying for the individual's service.
When considering a final expense life insurance policy with other financial planning needs, these plans can serve as good alternatives for individuals who simply need a way to pay for their funeral and other related costs without disrupting estate assets and other savings or inheritance that is earmarked for their loved ones.
What To Consider Before Purchasing
Prior to purchasing final expense insurance, there are several things to consider. First, it is important to decide on the type of coverage to obtain. For instance, should the policy be term coverage that offers only death benefit protection, or alternatively, should it be permanent coverage that offers both a death benefit as well as a cash value component?
Once the type of policy has been determined, the appropriate amount of death benefit should be considered. In doing so, an approximation of potential final expenses should be added up – including the potential cost of a funeral, headstone, and burial plot, or alternatively the price of cremation and related costs thereof. Making some calls to local funeral homes in the area can help to narrow down these figures.
In addition, once the above determinations have been made, it is also important to review the financial strength and claims paying reputation of the insurance company that will be underwriting the final expense life insurance. Information on potential insurers can be obtained by checking their ratings from agencies such as A.M. Best and Standard & Poor's. It is usually best to stick with insurers that have ratings of at least an A or better.
Finding The Best Rates
Getting the best rates can depend on many different factors. The best ways to keeping your rates low are: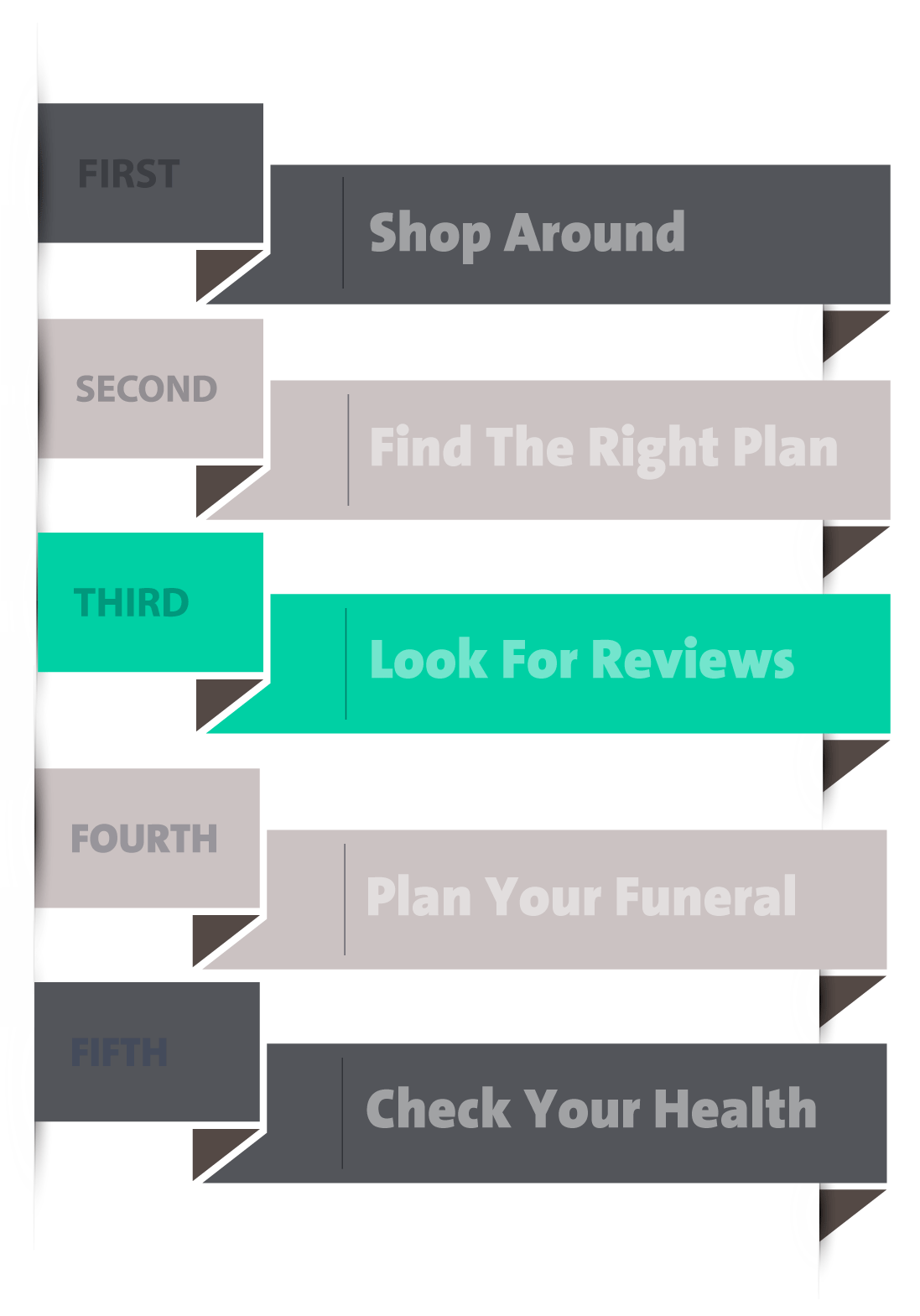 Shop Many Different Companies – When shopping for insurance, it is best to work through a company that has access to more than just one life insurer. This way, you can obtain policy information and premium quotes from several different companies, and you can see what exactly is available to you. You will also see that the rates for this type of coverage can vary a great deal from one life insurance company to another – even on similar types and amounts of life insurance coverage.
Find The Right Payment Plan – Most plans are paid monthly. However, you can pay them on a yearly basis and get a smal discount. Most carriers do not offer credit card payments, but , if they do, they will probably charge and additional fee.
Look For Reviews – Many companies will have reviews that were posted by previous customers. By reading these reviews, you can choose a company that has experience and reputation, which will make decisions less stressful. Make sure your carriers is an AM Best A Rated carrier, at a minimum. This will let you know that they can pay their policy holders.
Plan Your Own Funeral – This is a tip for saving funeral and burial money. Our loved ones want to honor us in a grand way even if they cannot afford it. By planning your own burial and funeral, you can choose how much to spend and purchase insurance accordingly.
Check Your Health – Make sure you have a clear understanding of your current and past health. Most carriers will look back to about 5 years. If you have a severe health condition you only option may be a guaranteed issue life insurance plan.
How We Can Help You!
If you have ever tried to obtain burial insurance on your own, then you know that it is tough. There are more companies and more questions than one could possibly count! The process can be overwhelming and discouraging – especially if you are talking to the wrong insurance companies.
At Burial Insurance Pro's, we have the knowledge and how it relates in the burial insurance world. We know the ins and outs of these companies, including those who may or may not approve you for a reasonably priced policy. Why waste time and energy seeking policies from companies who will just decline you or ask you to pay a ridiculously high policy rate?
We have helped many people find the coverage they need at a price that is affordable. We know your options and we help you sort through them – answering any questions you may have along the way. You are not in this alone. Contact us today to get started!