Frequently Asked Questions (FAQs) About Final Expense Life Insurance
What is a final expense policy and what does it cover?
Final expense insurance is a type of insurance that is designed to cover all or part of the costs associated with death and burials. A grieving family should not wait until the last minute to deal with these things. The sooner it gets taken care of, the more peace of mind you and your loved ones will have knowing that you have taken ample steps to prepare yourselves for all potential possibilities.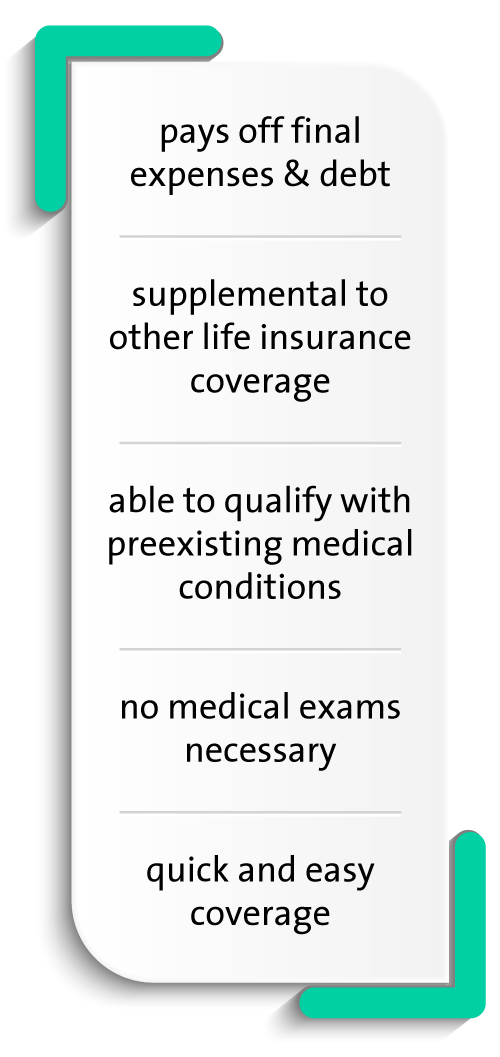 Final expense is a category that covers such things as caskets, embalming and preparation, cremation, urns, tombstones, staff salaries, and the operating costs of a hearse and other service automobiles. An insurance policy takes care of all those things minus a comparatively small deductible that you pay for out-of-pocket. After you pay that, the insurance company takes care of everything else up to a point.
How much does it cost and how much coverage do you get for your money?
Depending on how much you can reasonably afford to pay for, final expense insurance policies can have a coverage rate of anywhere between $2,500 and $100,000. However, as is the case with any other kind of insurance, the higher the coverage, the higher the premium. A lot of this depends on how elaborate you want your funeral to be and whether you want your body to be buried, cremated, or vaulted. It also depends on your current health status. If you already have a serious illness, then that limits the number of carriers that will cover you, or they may cover you at a higher rate than they would for a healthier, younger individual who purchases such a policy. If you are under 65 and you do not have any long-term health problems, then that can open the door for more policies with a greater range of coverage. However, there are policies that specialize in coverage for senior citizens exclusively while others still cater to people who have already had their applications turned down by other insurance companies for health or age reasons.
As for the actual policies themselves, the first thing you need to do is to determine exactly how much coverage you need and how much you can afford to pay for it. This is one reason why it helps to make sure that your policy is the right one for you. What might be right for you may not be right for some and vice versa; the ideal policy for a stroke survivor might be different from that of a patient who has been diagnosed with cancer or AIDS, and all those policies would inevitably differ from one designed to cover an individual who is still in good health.
Still, do not use that in order to cut corners when choosing a policy. A cheap policy may give you the illusion of short-term savings only to cost you more in the long term. When that cheap policy only covers part of the expenses, it leaves your survivors on the hook for the rest of it. With what funerals cost these days, this can be an exceptionally large burden for them to have to bear if you already have left behind significant debts related to a mortgage or other bills and associated long-term expenses. Under those particular circumstances, it is entirely within the realm of possibility that the expense of having to pay for a funeral could wipe them out financially without having insurance to help them pay for it.
Who benefits from having this type of insurance?
Theoretically, anyone can benefit from having a final expense policy. However, if you want to get the maximum benefits from it, then you need to take a careful look at each plan individually to see which one is the right one for you. Lots of plans make lots of different claims about being the best, but in order to actually get the best out of it, first, you need to decide what you want to do with your body after you die. Then you also need to see what that is going to cost. After that, you need to see which plan does the best job of covering that within your price range. Finally, you are going to have to prove your eligibility.
What types of final expense policies are there?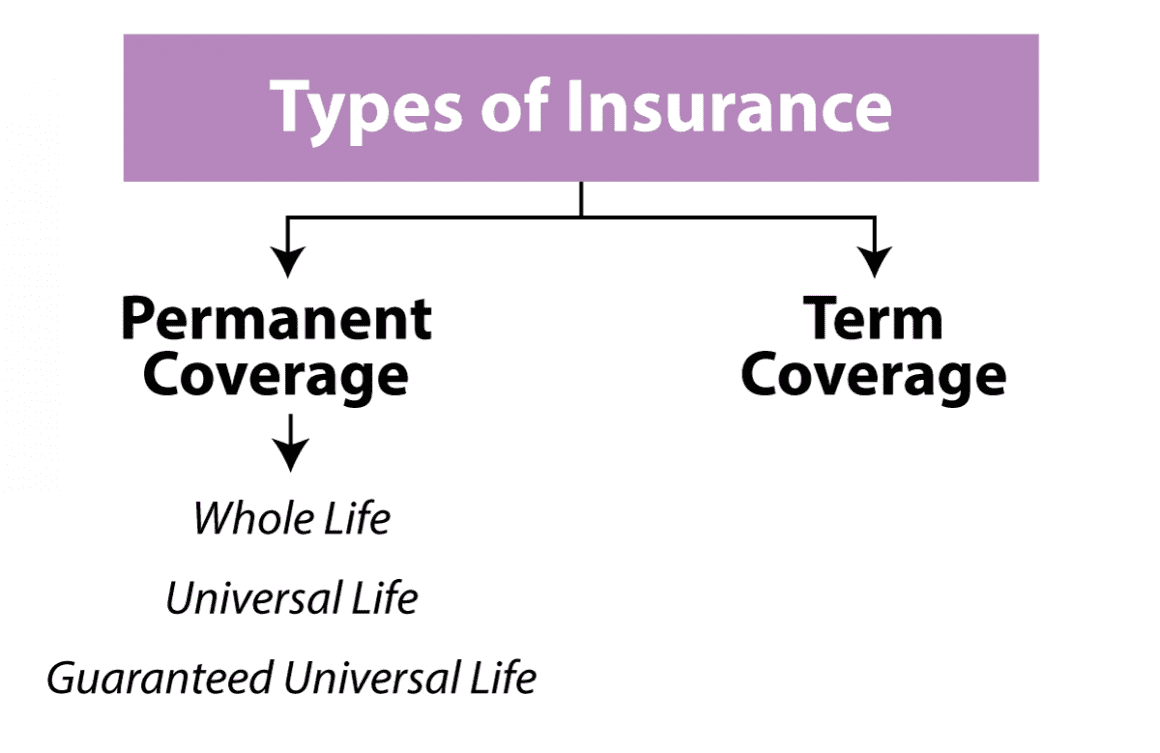 Final expense policies come in two forms: term and permanent. A term policy is one that only provides benefits to cover the costs associated with death and burial. A permanent policy offers all that along with a cash value build-up that allows you to defer any and all taxation on it until you actually withdraw cash from it. However, that comes with a catch: if you should happen to die with an unpaid loan balance, then that money comes out of an equal amount of the policy's coverage. If you want a policy that has a cash value similar to what a whole life insurance policy would offer but you only have enough money for a final expense policy, then the permanent policy is the way to go. If you already have a whole life insurance policy to cover other unrelated expenses, then you can probably get by with a term policy.
Is a medical examination necessary in order to qualify for this type of insurance?
No, most of the time the insurance companies are not going to ask you to submit to a medical examination for eligibility. However, you will definitely have to fill out a form that asks you for basic information to identify yourself along with a few general questions regarding your overall physical health. In particular, the form asks whether or not you have any serious illnesses. You will also be asked if you smoke, drink, do drugs, or if you are employed in a dangerous profession. What do they mean by "a dangerous profession?" Well, for instance, your job could be one that requires you to work with heavy machinery, particularly the kind that they tell you not to use over-the-counter sleeping pills while operating. Or you could be a professional acrobat or someone who works with the lions in the zoo. That sort of thing might disqualify you. Applicants may be rejected if they disclose such things. This is part of the reason why life insurance premiums so much less expensive: because they usually require a physical examination to go along with the application.
There might also be another reason why the insurance company they might reject your application: your age. Shocking as it may seem, they can still turn you down if you are already in a hospital, retirement home, or hospice care or if you are over the age of 80. That is not the same for every company; different ones have different maximum ages. If you are over the age of 80, then you might want to take your business to an insurance company that specializes in final expense insurance policies for senior citizens and for those who are already infirm.
Where can I get it?
There are several insurance agencies that deal in final expense policies. Some of these companies include Assurity, Assurity, Fidelity Life, Foresters, Gerber, Kemper, Mutual of Omaha, and United Home Life. Each one of these companies offers a variety of plans based on your age and how much coverage you need, and each one gives you a two- to three-year graded death benefit period. A graded benefit period is the suspension of coverage for a non-accidental death over a certain amount of time. This is different from the contestability period, which is the amount of time the insurance company uses to investigate claims in order to make sure they are legitimate. Policies such as these are ideal for those who either do not qualify for conventional insurance policies or who either cannot afford or simply do not need the most expensive ones.
Not all policies offer a graded benefit, but every policy has a contestability period. This is necessary so the insurance company can protect itself from fraud and abuse. Lying on the forms you have to fill out will only result in a denial of payments if it is found out after the fact. So you had better either confess any bad habits that you may have, such as smoking tobacco or drinking alcohol or break them altogether. Doing the latter might significantly increase your lifespan.
Because of the lack of a physical exam, the process is much more convenient and streamlined. You can find out whether or not the insurance company has approved your application on the day you fill it out or 48 hours after that. Some of these companies have a guaranteed issue for every applicant, but others do not. Some offer checks of both the Medical Insurance Bureau and drug prescriptions, but others do not.
What happens to someone who dies without it?
Technically, unlike certain other types of insurance, you are not compelled by law to own this particular type. However, if you do not have it, then you and your loved ones are basically going to find yourselves on the hook for all the costs related to death and burial. Unless you are wealthy enough that you can afford to pay the entire costs out of pocket yourself — and these costs can add up to a five-digit sum of money easily — then it is a good idea to have an insurance plan purchased ahead of time for this specific purpose. If this is a plan for your own death and burial, then it is best to make sure you purchase it before you start to get sick instead of afterward. Your death might not even be because of a disease or old age. This is another reason why you should never run the risk of dying in an accident without having a final expense life insurance policy.
Is there a downside to owning it?
Unfortunately, there is a downside to having this type of insurance. If you pay too much money for a policy, then you might end up paying more in premiums than the actual face value of the policy itself. With a greater number of people living longer than ever before these days, that is more of a possibility than ever before. Do not allow yourself to give in to the temptation to pay too much for your insurance policy out of the irrational fear that you might have too little coverage. There is such a thing as having too much coverage.
Make sure you plan ahead for the kind of funeral you want and the post-funeral handling of your body before you decide to pay for a plan. That way, you are more likely to know what your expenses are and thus have a clearer idea of which policy is the best one for your needs ahead of time. The ever-increasing cost of funerals and the things associated with them has made it more important than ever to own some kind of insurance in order to offset it. Whatever downsides come with the cost and responsibility of owning insurance, being left with the bill without it could prove to be even worse!
Do I still need to own it if I already own a life insurance policy?
That is not a question that a simple "yes" or "no" can answer adequately. It all depends on your situation. If you are relatively young and just starting out in the world, then you are probably better off with just plain old life insurance. However, if you are older, retired, and your children are all grown and have moved out of the house to get jobs and start families of their own, then a final expense policy might be a better fit for your needs. Once you have reached the age of 50, this becomes more and more of a concern every year until you reach the age of retirement.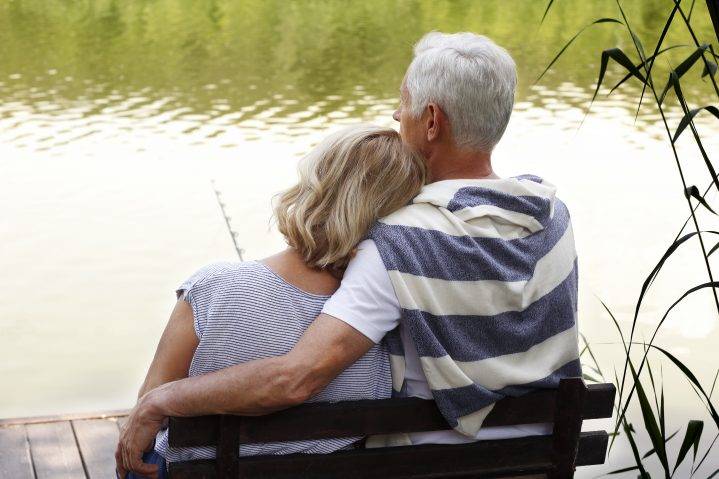 Another key difference between whether you need this or not is whether or not anyone is dependent on life insurance money for income. Unlike a traditional life insurance policy, final expense policies only cover end-of-life costs and nothing else. If you are in a position where your family's ability to make ends meet depends in any way on the money from an insurance payout, then you might actually be better off with a traditional life insurance policy than a final expense policy.
Of course, if you have the means to be able to afford to own both of them, then there is nothing stopping you from buying both. You could always use the money from the whole life insurance policy to cover something else while allowing the final expense policy to cover your end-of-life expenses. Since there is no minimum age for an adult to join, then technically, you are never too young to start thinking about it.
What does whole life insurance do that final expense insurance does not?
Whole life insurance is designed to cover more than just end-of-life expenses. It is also designed to cover certain living expenses as well. For instance, if you die or become incapacitated while you still have loved ones who are dependent on you for income, then a whole life insurance policy covers that. While it, too, pays out a guaranteed death benefit, it also offers the ability to borrow money against it; a final expense policy does not. Some types of life insurance can even pay out dividends which you can use either as cash or to increase the coverage on your policy.
What are other types of insurance for this purpose besides for final expense and whole life insurance policies?
In addition to the aforementioned types of insurance, other types that cover some or all of the costs of end-of-life expenses include guaranteed life insurance, pre-need insurance, and a pre-need funeral trust.
How does the funeral home get paid?
Some funeral homes operate on an assignment of the payout, thus the insurance company pays them directly. Unfortunately, not all funeral homes operate this way; some demand an upfront payment. Make sure your funeral home and insurance company are in agreement about the money before you die, otherwise your loved ones could end up with the bill.
Who gets the payout from a cash benefit?
The beneficiary is the person you decide to give the cash payout to in the event of your death.
Conclusion
The undeniable bottom line is that no matter how many steps you take in order to try and improve your health and thus increase your lifespan, you are still not going to live forever. No one will. End-of-life financial decisions are never easy ones to have to make, but having final expense insurance can make it less of a financial burden on you and the rest of your family. When you leave your loved ones behind, they will be eternally grateful if you plan ahead so that you do not leave them with a mountain of debt on top of their existing grief. Not planning ahead or waiting until the last minute is only going to exacerbate the problem.
It is undeniably important to make plans ahead of time as much as possible by purchasing final expense policies that fit both your budget and how you want your body to be handled after you die. That way, you can partially relieve your loved ones of the unbearable burden of having to pay for the costs associated with death and burial themselves. When you die, someone is going to have to pay for the costs associated with to have your last wishes carried out. It really does not matter whether you choose between a burial, cremation, or internment in a mausoleum; all these things cost a lot of money, and the cost is just going to keep going up with no end in sight. By having an insurance policy to pay for whatever final expenses may arise, you can make sure your grieving family will be able to rest at ease as the insurance company pays for you to rest in peace.